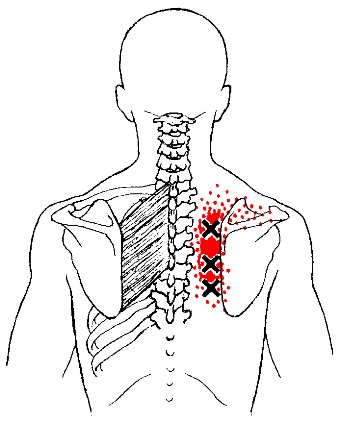 Shoulder Blade Pain – Centralized Pain
Central Sensitization Symptoms:
Deep burning and sharp pain between the shoulder blades (Bilateral Interscapular Pain), loud and painful cracking in knees and other joints.
Solutions:
Keep a food log for 1 week. After the week is out, identify foods that are high in potassium and magnesium. Eliminate these foods for 1-2 weeks. Also, eliminate foods that may be low in potassium and magnesium that you consume in large quantities. Drink plenty of water during this time. If this is the solution to your problem, you should notice a drastic reduction in pain after 4-5 days. If you are taking a multi-vitamin or any kind of potassium supplements, cease use for at least 1 week and see how you feel. Possible trigger foods: nuts, seeds, tomatoes, asparagus, bananas, etc.