Makeup Sensitivities? Make Your Own!
Having central sensitivities and wearing makeup just don't go well together. For those without allergies or chemical sensitivities, perhaps, but for those who do, even the high-end brands just don't cut it. So it really comes down to asking yourself "What am I not sensitive to and I can put on my face?" and making your makeup out of that. For me, food is definitely the way to go. But, not all food of course, just the ones with the right color, in a powder or cream form, and little to no scent at all. So, lets start making some makeup! (These are all just suggestions and foods that I use, don't limit yourself, be creative!)
The Base: Organic Coconut Oil or Wax

For me organic coconut oil is the best base for makeup. It doesn't set off my acne, in fact it treats it, it makes my skin more elastic and my face and lips more plump, soft, and it makes my skin glow, evens out tones, and reduces redness. So for any makeup I make that needs to be in a "cream" form, or I want to use a translucent base before a powder, organic coconut oil is my go-to. This works best in the colder months when coconut oil is a solid. For warmer months you may need a year round wax like bees wax without fragrances.
The Tint: Food Powders & Activated Charcoal
There are soooo many different food powders you can work with for foundation, eye shadows, lip stains – it's really quite endless considering you can mix them for even more colors. So lets look at foundations first, and then move on to the wider range of tints.
Foundation/Powder
Foundation can be tricky since everyone is a slightly different shade from the next. So, I'm going to focus on 5 main skin tone shades and then you will need to mix and match some colors to get just the right color for you. However, if you're like me, you may only need one. Keep in mind these are only suggestions, the options are endless and I encourage you to try different powders until you find just the right one. Order in 1 oz packets to save money while exploring different powders. There are many online places to get these powders, including Amazon and eBay. You have the option for many powders to order organic or non-organic. While I recommenced organic throughout, at the very least make sure your coconut oil is organic. Your skin will thank you.
Fair
For those with fair skin, your base powder will vary depending on if your skin color is cool or warm. For cool skin tones you may only need the base powder, but for warm skin tones you may need to add cool powders along with your base. For those who are super fair, you can add a little arrowroot to lighten your base, or you can use it as a standalone base.

Neutral
For neutral skin tones, the same rules apply, cool, warm, and mix and match with lighter or darker powders.
Neutral/Cool: Aloe Vera Leaf Powder + Carrot Powder


Neutral/Warm: Aloe Vera Leaf Powder + Carrot or Arrowroot Powder + Pomegranate Powder

Neutral/Golden: Aloe Vera Leaf Powder + Carrot Root Powder + Golden Seal Root Powder
Tan
For tan skin tones, you may need to mix in tans and browns to get just the right tint.
Tan/Cool: Aloe Vera Leaf Powder

Tan/Warm: Aloe Vera Leaf Powder + Pomegranate Powder

Tan/Brown: Aloe Vera Leaf Powder + Cocoa or Cacao Powder or Dark Brown Sugar Powder
Brown/Black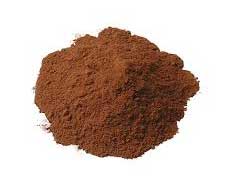 For brown and ebony skin tones, powers can be lightened by any of the colors mentioned above, and darkened with activated charcoal. While most would lean towards more common options like coffee or cocoa powders, these are vasoconstrictiors – and in those hypersensitive, they can be quite painful to have around the eyes, as they constrict the blood vessels there.
Brown/Cool: Cocoa or Cacao Powder or Dark Brown Sugar Powder
Brown/Warm: Cocoa or Cacao Powder or Dark Brown Sugar Powder + Pomegranate or Beetroot Powder

Dark Brown: Cocoa or Cacao Powder or Dark Brown Sugar Powder + Activated Charcoal

Ebony: Activated Charcoal.
How to Make It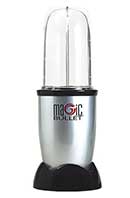 For powders to be used as a powder, blend in a blender (a Magic Bullet Blender works best since it's small – mine was a lucky thrift store find – but Amazon and eBay are good options for one too), until it's a very fine powder. Place loose powder in a sealable container, and use a powder brush and apply like any other face powder. For liquid foundation, heat coconut oil in a small pot and add in powder. Heat and mix constantly for 1 minute or until powder and oil become one. You can also heat in the microwave, try 11 seconds at a time until it's quite hot and add in powder and mix until the powder comely dissolves.
Pour into small lipgloss or other sealable container. Note: some of the more grainy powders regardless of blending and heating may not make great liquid foundations. I personally put on a very small amount of coconut oil onto my face and then brush on the powder.
Eyeliner & Mascara
Mascara is pretty simple, just heat some coconut oil until is clear, and pour in several capsules of activated charcoal. I prefer to heat my coconut oil for mascara in the oven already in the container. I just set it t0 the lowest setting and watch it very closely. The second it's clear, take it out. You wont need to blend the activated charcoal since it's already a fine powder, and you wont need the oil to be super hot to mix well.

The more you add, the darker and more bold it will be, but also more powdery. For a small lip gloss container I use 3 capsules. Mix well, let cool, and apply with a little eye-shadow brush or mascara brush or wand – whichever is easier for you to use and find. If you want to go darker and bolder, add the activated charcoal powder onto your eyeliner.
Keep your eyes closed and don't get too close to the eye, it should not irritate near the eye, but it certainly will if it gets on the eye like pretty much everything does (except coconut oil). So, as with any eye-shadow, be cautious not to get it into the eye. For activated charcoal I highly recommend Swanson brand, I recommend them for pretty much anything supplement wise. After researching countless brands, I found Swanson to be the most reliable and affordable.
Eye Shadow & Lip Stain
Eye Shadow: If the powder is not super fine, blend it in a blender before use, store in a sealable container, apply coconut oil to eyelids for hold, and use an eye-shadow brush to apply. Super fine powders like activated charcoal work best for making oil-based eye-shadows.
Lip Stain: Use 1 part coconut oil and 1 part powder for lip stains and apply with brush to avoid staining your fingers. Also, you can empty chapstick tubes and pour in heated coconut oil and powder mixes and let cool. This is much trickier however, because you have to reset the chapstick container to the bottom without damaging it. If the powder you end up using is not a bold enough color for you, use food coloring to enhance the color.
Pastel Pink – Pomegranate Powder

Pink:

Beetroot Powder

+ Arrowroot Powder or

Strawberry Powder



Red: Beetroot Powder


Black  Activated Charcoal

Gray:

Activated Charcoal

+ Arrowroot Powder

Brown: Cocoa or Cacao Powder or Dark Brown Sugar Powder

Purple: Blueberry Fruit Powder

Green: Spinach Powder

Orange: Tomato Powder
For more colors: search "fruit powders" or "vegetable powders" or "root powders." When all else fails, try using food coloring (recommend for lip stains more than eye shadow because it stains).
BEST OF LUCK! 🙂